HEIDI
I am so thankful for Marsha's insight to my dog's tail-chasing obsession when I'm talking to someone. She also gave me eye-opening situations to show my beautiful German Shepherd that I'm the pack leader in order to reduce her anxiety. And it works! c.
I had the chance to observe Marsha work with two black Labrador Retrievers who were so excitable they nearly knocked us over when we entered the owner's house. They were totally out of control, but Marsha had them calm and obeying every command within minutes. It was amazing to see how in tune Marsha was with the dogs and how clearly she explained to the owner how to discipline them with a combination of simple verbal and physical cues, as well as lavish praise and the occasional treat. Marsha has a real gift, and I would highly recommend her to anyone with a dog with behavior or obedience problems J. Irwin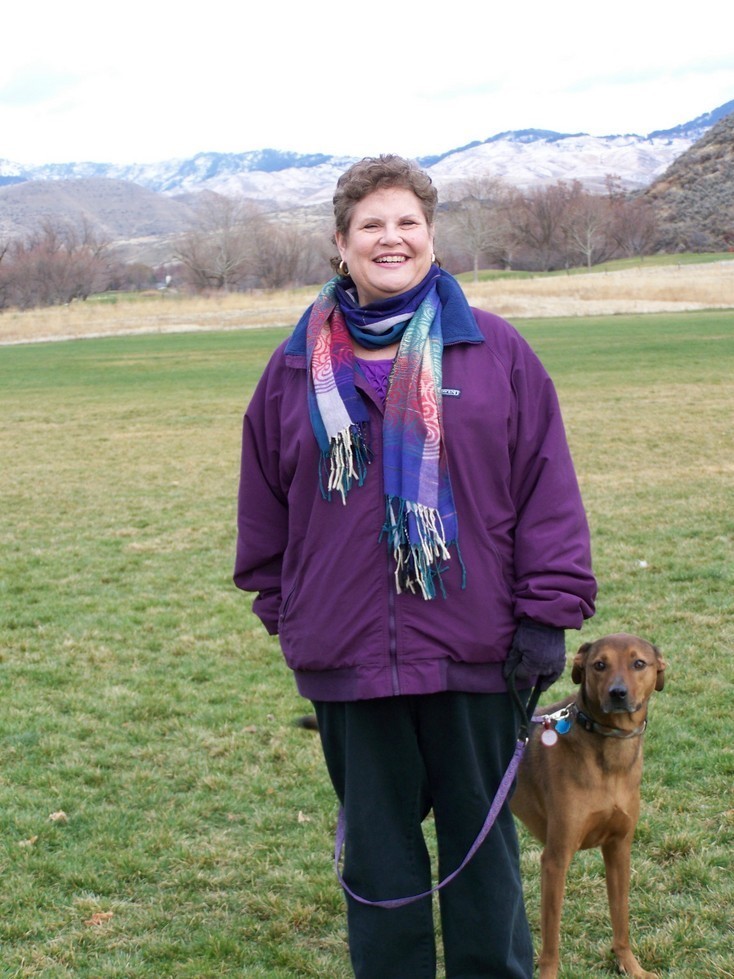 After just one session with Marsha, Saywen's behavior has improved tremendously! And so has mine. My friends have noticed the difference - he rarely rushes the door or barks like a maniac when they come over although he's just as happy to see them.Betsy B.
Ky was so out of control when I got him (growling, barking, lunging at other dogs) that I was ready to give up, Marsha gave me hope. Today, Ky is a different dog.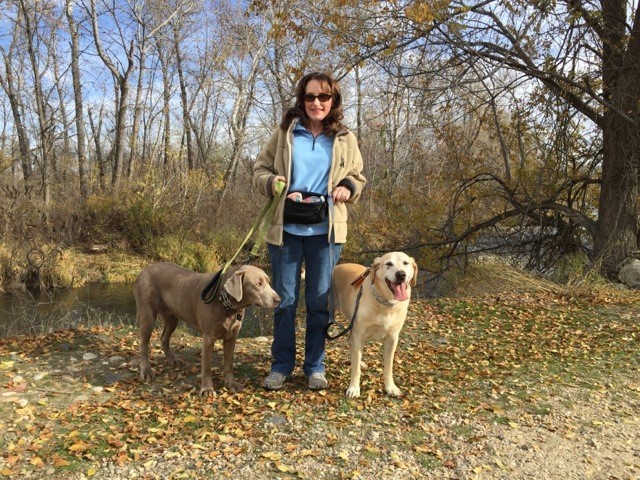 Our ten-yr old Lab had problems with dog aggression. We constantly had to be on guard for other dogs. My husband was extremely skeptical and reluctantly joined our first session. I can only tell you that within the first ten minutes of working with our dogs we were both amazed. Our dogs were looking to us for leadership and directions rather than running willy-nilly doing whatever they wanted. After Marsha left, my husband said, "
I can't believe what a difference she's made in our dogs Kathy B.
We have made great strides with both dogs following Marsha's directions . First Asta's behavior's changed.. Then I noticed that Ivy began following, my directions, as well . Even my daughter has noticed the difference. It is a real delight. Ann K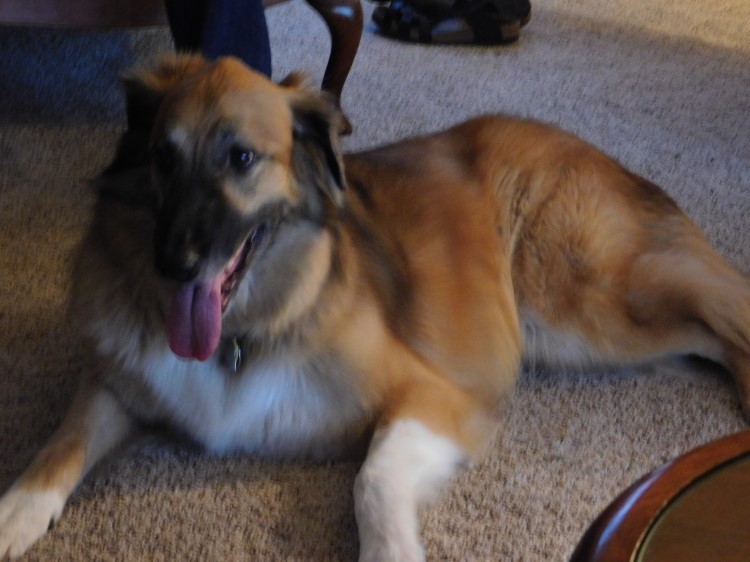 Our dog's behavioral problems of barking at the door, whining in the car and pulling on the leash have seen significant improvement after just two lessons. I have learned to relax and to impart calmness rather than anxiety to our dogs during training. I no longer feel the need to use a training collar or gentle leader during our walks and our canine companions now understand there is a boundary around our front door. Thank you, Marsha. Jim & Judy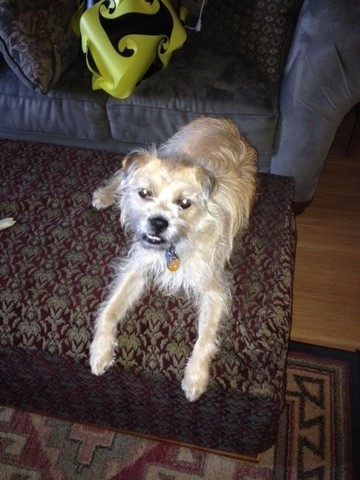 Sadie
We have a very difficult 10 month ​old Border Terrier. After 75 min. with Marsha, we had a different puppy.We were taught the right way to walk and discipline our dog. Marsha taught us how to be in control, she is a dog whisperer..
Sammy was amazing. When I arrived, she wore a muzzle because she lunged at people coming through the door. But after a few warm-up exercises, I knew that she no longer needed the muzzle. In fact, after we removed the muzzle, she approached me with a kiss as if to say "thank you."
Marsha was very helpful with our German Shepherd Elsa and we
learned a lot. She was very patient and informative. We will definitely recommend her to others.
Re.B
.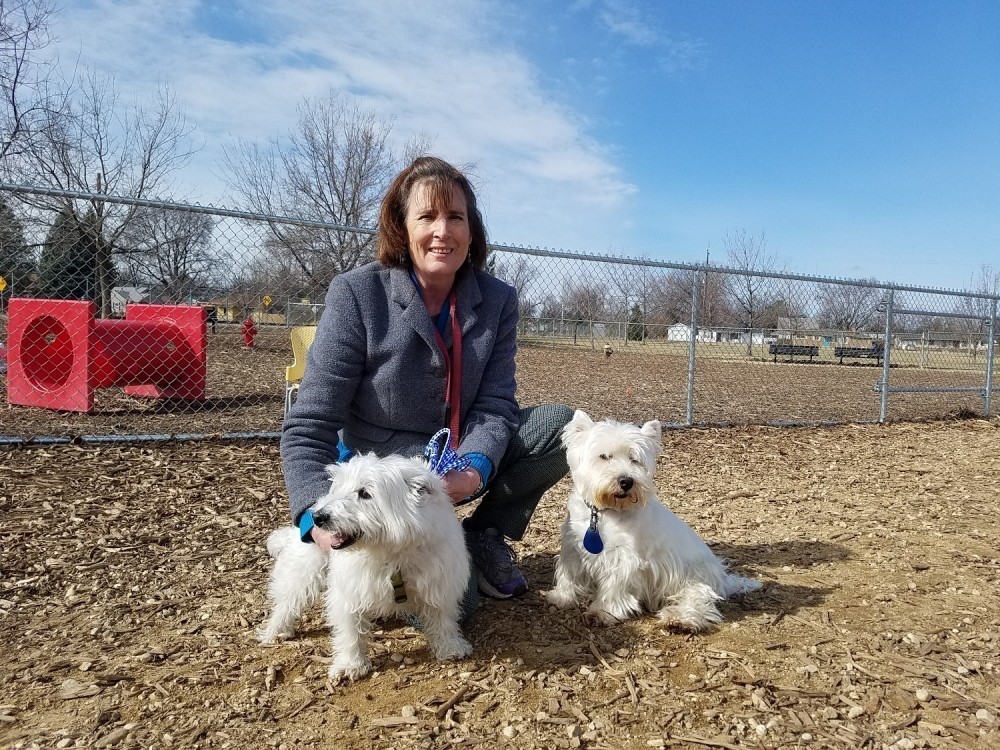 We rescued an extremely anxious West Highland West terrier
from a puppy mill. His anxiety caused him to act like a crazed
"beast" when passing, or even seeing, other dogs. But in just
one lesson, we were calmly walking our dog near other dogs
with no problem. We can't thank Marsha enough!. D&Y
We called Marsha after adopting a new dog and needed help integrating him into our home with our established 9-year-old-dog. The most important thing about Marsha is what she didn't do – that is, she didn't judge us for not knowing what we didn't know. She was understanding about how we had arrived at the predicament. Marsha modeled simple, calm and effective methods for us to learn. It is also very beneficial that Marsha comes to your home to observe and integrate lessons into your home and familiar surroundings. We are most pleased with the long term effects of training, which is that our dogs are calmer than they've ever been. "Your dogs are well behaved" is something I never thought I would hear, but thanks to Marsha at New Behavior Dog Training, my family is actually telling me this! We highly recommend New Behavior Dog Training - Greg and Amy M.
You are amazing!
Tank is doing great.
Linda K.